Magnetic facial mask beats records of views on YouTube. Followers of cosmetic novelties, make-up artists, vloggers – everyone wants to try new, unusual facial mask from Obey Your Body.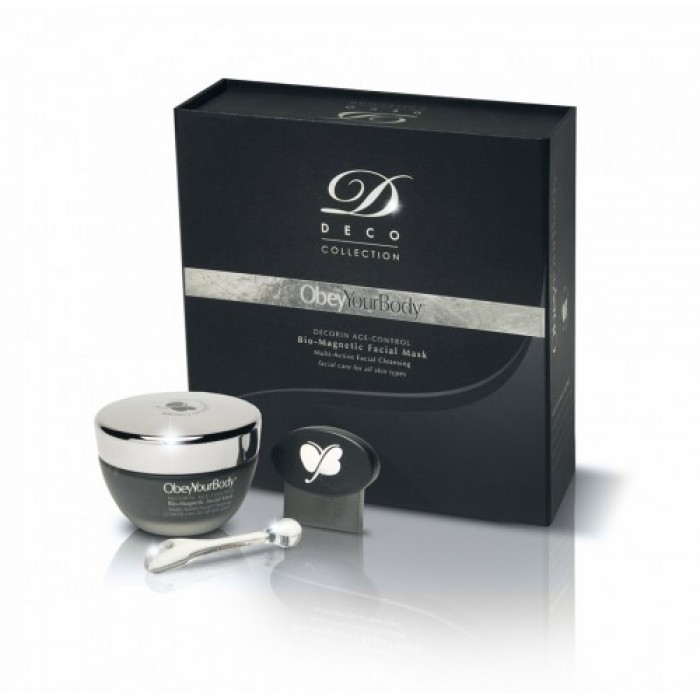 The facial mask is available on amazon. Its manufacturer promises spectacular effects visible after first use. The mask is expected to have most of all medicinal properties. It is supposed to support right inter cellular processes in skin and shed new light on previous concepts of face healing. It deeply moisturises, regenerates and revitalises skin in its deepest layers. On top of that, facial mask stimulates blood circulation in skin, provides radiant, healthy and youthful appearance. Skin becomes relaxed and rested.
Main ingredient of the mask are Dead Sea minerals and strong antioxidants. What is more, magnetic facial mask is a treatment focused on delivering oxygen to skin. Good news is also that the mask does not contain parabens.
However, its uniqueness is not based on well picked and balanced ingredients, which can be easily found in many other products. It is a merit of microscopic magnetic particles (Magnitude Kit™) – unique and to this day not seen yet developed in the brand's laboratories. The particles work on the deepest skin cells. They not only penetrate skin (mask has runny consistency and very good absorption). The method of removal of the mask from the face causes deeper parts of epidermis to experience true revolution. This mask is not rinsed with water nor it can be took off like a peel off masks, but… it is removed with attached to the set magnet. This step causes that magnetic impulse is felt in the deepest layers of epidermis. This magnetic 'kick' is its own kind of shock that stimulates cells and force them to work. It results with skin regeneration and immediate, radiant appearance. Regular application of facial mask ensures skin with young look and boosts processes in skin.
This facial mask is being removed with special magnet, which should be wrapped in a paper tissue. It is great for all skin types with exception of acne and irritated skin. It is because, the action of magnet can only worsen the wounds on face and make healing more difficult. Magnitude Facial Mask Kit should be kept on skin for 5-10 minutes, before removal with magnet. Furthermore, the cosmetic has very positive opinions in the Internet – lots of women describes with delight the spectacular properties of the mask. So, if you like cosmetic novelties, you should definitely try magnetic facial mask from Obey Your Body.