Smooth skin that looks good without makeup is every girl's dream. Before I found the best product for me, I'd tried almost everything! I used to book different types of treatments with a beautician, I adopted a completely new approach to skincare… Luckily, I've already discovered what the secret of smooth skin is – and it is Nanoil retinol serum.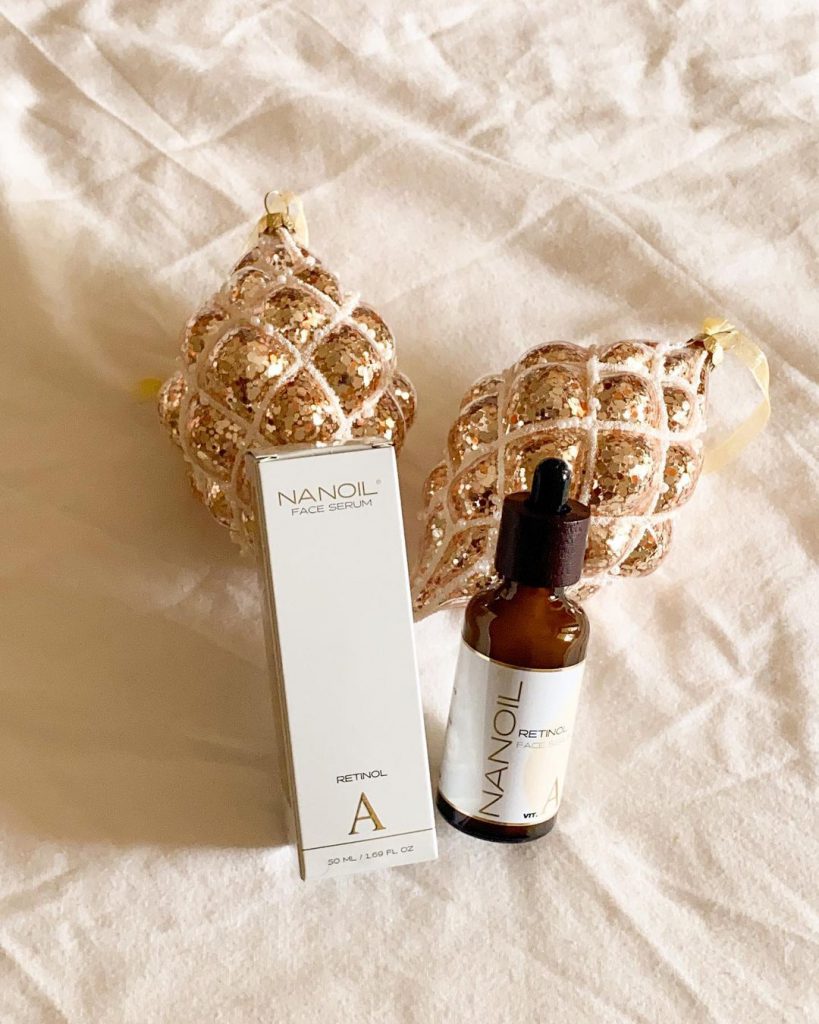 My dermatologist advised me to reach for retinol. At first I thought that retinol is a anti-ageing agent and that my skin didn't need it then, but it turned out I was wrong. There are more benefits of using retinol than dealing with the first signs of ageing. And I'm glad that my dermatologist gave me this piece of advice because now my skin looks so lovely and is almost flawless!
My way for smooth skin
I know that there are various factors that make skin smooth. There are also many substances/ingredients that help you get rid of dead cells and combat dullness, but among them retinol is the key one. Naturally, together with retinol, I expanded my diet by adding more fresh vegetables. I also don't skip using a cream with SPF30 any longer. Still, I owe retinol the most.
Nanoil Retinol Face Serum = smooth skin
The benefits of retinol treatment are literally numerous, and I'll try to list you at least the most important ones. Firstly, it reduces fine lines. Secondly, retinol works as an enzymatic peel, which means that it helps skin shed dead cells quicker to reveal youthful-looking complexion. Thirdly, with retinol you can easily say goodbye to acne and breakouts. How so? Retinol is proven to maintain and calm down sebaceous glands. Let me also add that this cosmetic managed to even my skin tone and freed me from sun and dark spots.
To be totally honest with you, I can say that owing to Nanoil Retinol Face Serum my skin is now somehow new – it looks as if it has been given a new lease of life, so to say. Finally, I enjoy a smooth, soft and simply stunning complexion!
Why did I choose Nanoil serum?
Let's analyze a couple of technical aspects. Classic retinol happens to be one of the strongest substances used in the beauty industry, and is infamous for increasing the risk of irritations. The good news though is that retinol added to Nanoil is a way safer, non-irritating and gentle-to-the-skin substance. And this is what made me choose Nanoil's retinol.
How do I use Nanoil Retinol Face Serum?
I put retinol on my face three times a week, every other day. I always do this during my evening beauty routine because at night skin absorbs nutrients deeper. When my skin is perfectly clean, I spread 2 drops of the serum all over my face and massage gently. After a few minutes I follow with a cosmetic oil. As you can see, the whole process is super simple and doesn't occupy much time.
If you're thinking about using retinol, I'd suggest ordering the product straight from the source – nanoil.co.uk. Shipping is super fast 🙂
What is your secret to smooth skin? Let me know in the comments! <3