I still have the lovely suntan after the summer! I finally rested and my body looks amazing. Unfortunately, I couldn't say the same thing about my hair… Salty water and sun exposure didn't do my strands any good. They got dry and dull-looking, getting worse day by day. And I think I'm not the only one familiar with the sun-damaged hair, am I? Thankfully, there are remedies! My tried and trusted hair masks, to be more precise. They've revived my dry, ruined hair. If you want to know them too, keep reading. <3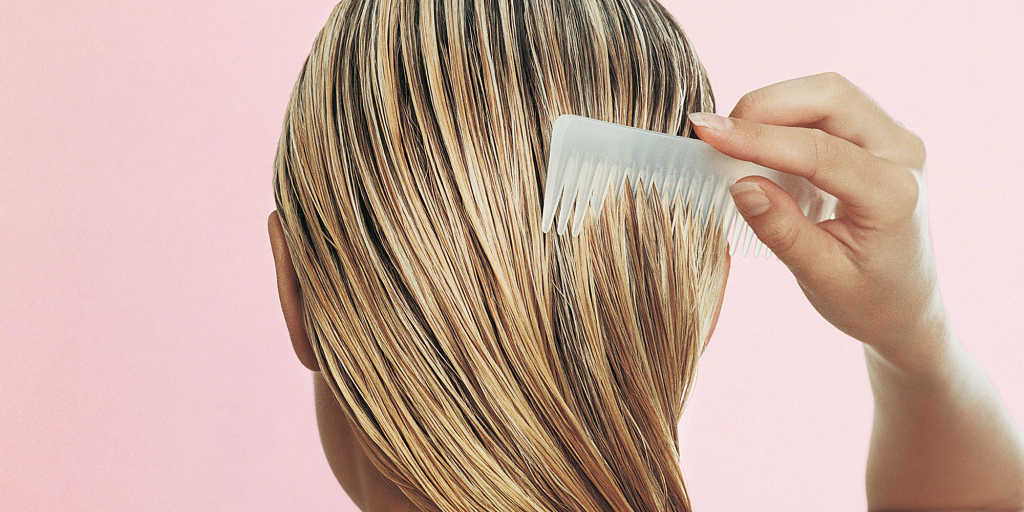 Before running through my top hair masks, grab some tips! If you've got damaged hair, I advise you to:
use a hair oil treatment once a week
drink hair-strengthening nettle tea every day
damage-proof the hair ends using a hair oil or silicone-based serum
cut off split and dry hair ends (it's a must!)
regularly apply masks and treatments for dry, damaged hair
A list of tried and trusted hair masks for dry and damaged hair which have saved my hair many times.
Nanoil Keratin Hair Mask
This mask is specially made for dry, damaged, brittle hair. Well, after reading this I knew it was definitely made for me.
Nanoil hair mask produces incredible effects and has a very nice, smooth texture. It's thick and creamy and you need just a small amount to spread the mask all over the hair. It's great that the product doesn't drip off. After many months of regular use I still have the same package.
When it comes to effects, it's changed my hair completely! First effect I noticed was softness, and then hair got more shiny. Over time, the Nanoil Keratin Hair Mask handled dryness, giving me perfectly-moisturized and silky hair. The sun-damaged wisps were gone! Instead of split, brittle, stringy strands I've got strong, resilient hair.
Nanoil Keratin Hair Mask comes in a 300-ml package and has a shockingly low price for such a big jar and wonderful effects.
With all that in mind I'm sure Nanoil is the best mask for dry, damaged hair which needs intensive repair and enhancement (for example after damage from the sun exposure or other negative factors).
For more information visit – www.nanoil.co.uk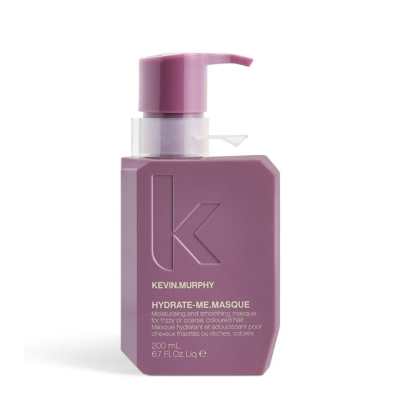 Kevin Murphy Hydrate Me Masque
I bought all products from Kevin Murphy Hydrate Me line and recommend all of them, that is shampoo, mask and conditioner. I like the mask the most. It's made specially for extremely dry and damaged hair, mostly from weather conditions, which was a perfect choice for my post-summer hair repair.
Kevin Murphy Hydrate Me Masque comes in a 200-ml bottle with a pump applicator. I don't like it because I can't see how much product is left. When it comes to the consistency, the mask is lightweight and runny – I mention that to warn you not to use too much because it is likely to trickle down.
Let's move on to the key part, which is effect. Thanks to natural oils in the formula, Kevin Murphy Hydrate Me Masque takes little time to deeply moisturize dry hair and make it smoother. Just like Nanoil Mask, this one also creates a protective barrier so we can avoid further hair damage. Beautiful shine and amazing softness are extra benefits. Bonus: the mask can be used on the scalp, which I do quite often.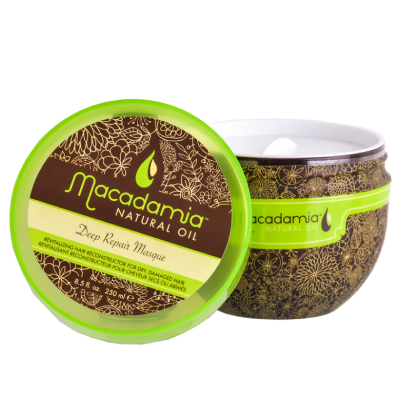 Macadamia Natural Oil Deep Repair Mask
I found out about this mask by accident and I'm really happy it popped up. The price was so tempting that I couldn't resist buying it. Another brand proves good products can be budget-friendly. Similarly to the above products, Macadamia Natural Oil Deep Repair is also designed for dry and damaged hair.
The INCI list seems too long but it contains some vegetable oils. On the one hand, I like it because oils are heaven for hair. On the other hand, I prefer putting pure oils in my hair. Unfortunately, Macadamia Natural Oil Deep Repair Mask is thick and sometimes leaves me with weighed down strands. Instead of beautiful smoothness I get flat and stringy hair. I managed to slightly reduce this negative effect by leaving it in for a short time. It helps detangle hair, boosts shine and I feel it has a delicate strengthening effect, and that's why I still use it from time to time.
Kérastase Résistance Masque Thérapiste
This mask is made for special tasks – reviving extremely damaged hair. As such, Kérastase Résistance Masque Thérapiste has a high price. Still, it's worth it.
Like the other masks, this one also comes in a convenient packaging and is easy to use. It has an amazing scent which stays on hair long.
Improved resilience, increased shine and easier styling routine were the first effects. I had to wait longer for more "serious" results but I don't regret it. Over time Kérastase Résistance Masque Thérapiste made my hair less brittle – it got stronger, smoother and softer.
After a few months I can say the mask works well but there are no spectacular results. Maybe I need to use it longer for the 'wow' effect… Nevertheless I like it for reviving my straw-like strands.
I'm sure these masks will turn your dry, damaged strands into hair that's healthy and looks fabulous. They're really cool and I heartily recommend them. I've tested many different masks and treatments but the ones from the list rock!
What's your recipe for lovely hair? <3