You often ask me to share some great vitamin C serums. Many of you also want me to analyze and review a specific product. I also got some recommendations from you. Today, I want to round up my favorite vitamin C face serums that I've tested so far. Check out my number one and see if my list includes a product that you recommended. 🙂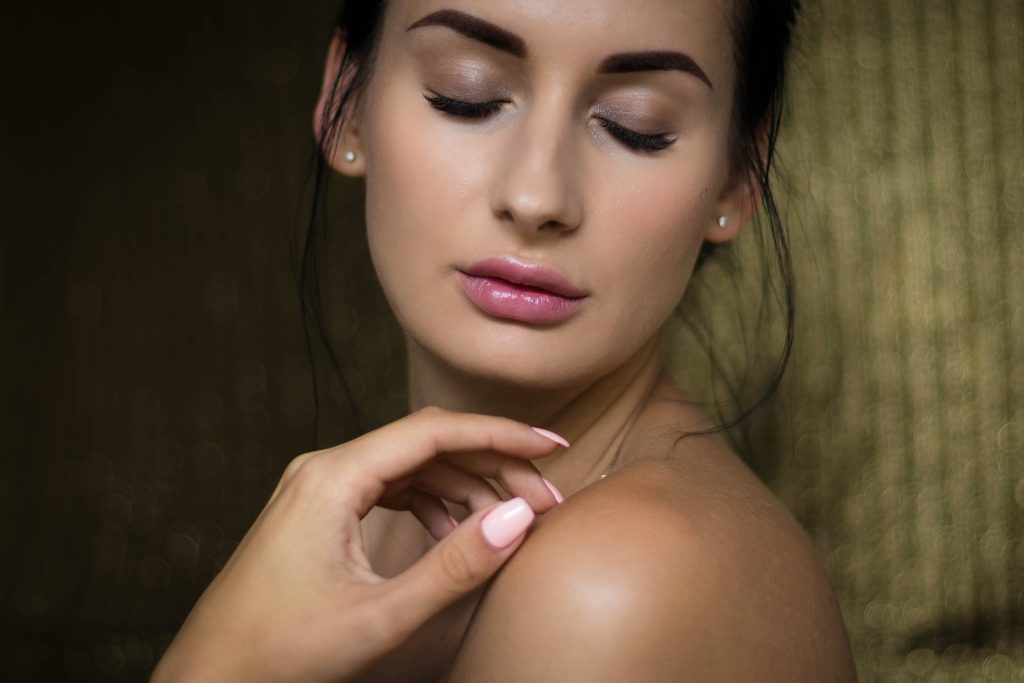 What did I take into account while rating the serums?
You probably wonder how I have chosen the best vitamin C face serum. Tbh, I was quite strict. I analyzed each product considering the QUALITY, SIZE, PRICE, INGREDIENT LIST and naturally the EFFECTS. As far as vitamin C products go, the FORM OF VITAMIN C infused into a cosmetic matters a lot. Many serums contain unstable and ineffective types of the vitamin so the effects take a long time to appear. That's why I took that into consideration as well. What results from my tests? Check out the ranking!
THE BEST VITAMIN C FACE SERUM – MY TEST
★ THE BEST FACE SERUM ★
Nanoil Vitamin C Face Serum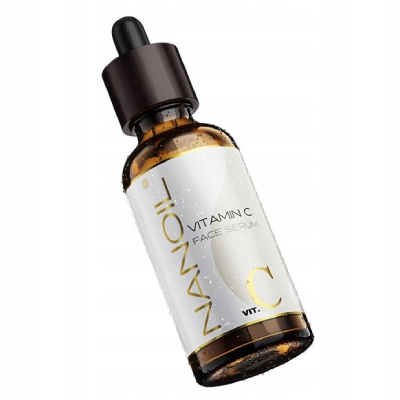 PURPOSE: every skin type and age
SIZE: 50 ml
That is my number-one for many reasons! The face serum by Nanoil turned out to be heaven for my skin. Every time I use it, my face looks rested, radiant, and is perfectly moisturized and nourished. The skin is smoother, softer and has an even tone. A small sun spot I had after the summer is now gone. The serum is not heavy or comedogenic, it has quality ingredients and a stable form of vitamin C, plus an Indian plant extract (Punarnava) which has an antiaging effect, brightens the skin, makes the face look better and builds resistance to oxidants. Perfect make-up primer and night serum. A great price for a large bottle. Nanoil Vitamin C Serum lasted me long and was nice to apply. I was pleasantly surprised by the serum so thanks to all of you who've recommended it to me. I'll definitely buy it again!
product website: www.nanoil.co.uk
Clochee Antioxidant Oil Serum With Vit. C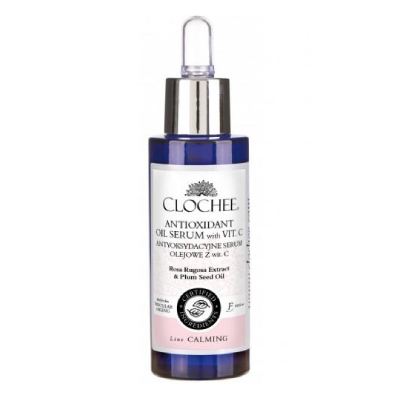 PURPOSE: dry, mature, sagging, irritated skin
SIZE: 30 ml
Some cosmetologists try to stabilize unstable vitamin C in fats such as vegetable oils. It isn't a bad idea but such products won't work as effectively as those with a stable form of vitamin C. On the other hand, oils have an extra conditioning effect, brilliantly improving dry, irritated, aging skins. That's why I recommend the Clochee Antioxidant Oil Serum for such skin types and issues. At the same time, it's all-natural and very mild, suitable for sensitive complexions. It didn't work well as a day serum for me (combination skin) but it was fine as a night treatment. Regular use slightly improves skin elasticity. The added beach rose extract and plum oil are highly-noted antiaging ingredients. It's a very pleasant-to-use serum for limp skin and wrinkles.
Sesderma C-VIT Liposomal Serum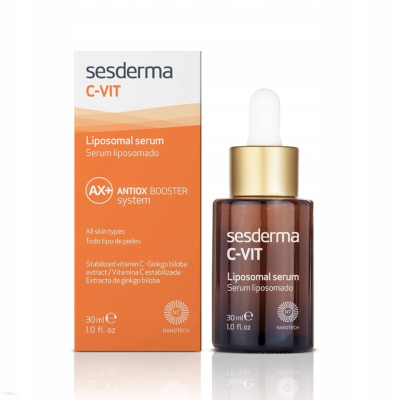 PURPOSE: dry, tired skin, lack of elasticity
SIZE: 30 ml
I got lots of requests to review this serum. Sesderma is one of the most popular vitamin C serums but is it also the best one? I definitely don't recommend it for oily skin because it's quite thick and heavy. If you have a different type of skin you'll love it for the nourishing effect. Brilliant for dry, tired-looking, sagging skin. It works well – promotes an even skin tone, prevents loss of moisture, and includes a stable form of vitamin C (ethyl ascorbic acid like Nanoil). Additionally, Sesderma Liposomal Serum contains mulberry extract which inhibits oxidation and soothes the skin, and ginkgo extract which delays skin aging. Hyaluronic acid binds water molecules and holds them inside the skin so it brilliantly moisturizes. A high price and small volume are the negatives.
Olehenriksen Truth Serum with Vitamin C
PURPOSE: a stellar serum for young skin
SIZE: 30 ml
A super-light, pleasant-to-apply serum which smells lovely – a good summary for this one. This oil-free product is a good hydrator, ideal for oily and acne-prone complexions. Too bad it's too weak for mature skin. Vitamin C infused into Olehenriksen Serum is derived from orange, wild rose and grapefruit extracts. It isn't stabilized but will be more than enough for young skin as the first vitamin C serum. The formula is also rich in aloe and hyaluronic acid which nourish and moisturize young complexions. The amazing scent is encouraging but the price is not…
The Ordinary Ethylated Ascorbic Acid 15% Solution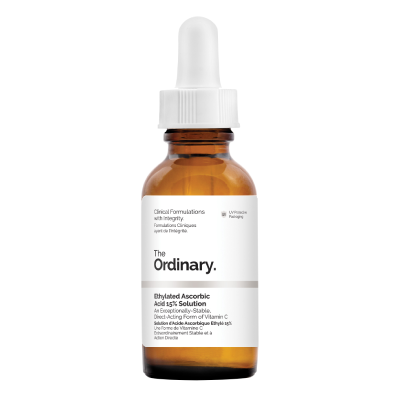 PURPOSE: young skin, 30s, a great vitamin C serum for beginners
SIZE: 30 ml
I had to include The Ordinary in my list. The brand got famous after launching good skincare products at low prices. The offer includes serum with vitamin C – actually a few with different concentration and forms of vitamin C. To me the 15% ascorbic acid solution works best. It is lightweight and runny, sinking in quickly, without congesting the skin. Unfortunately, The Ordinary Ethylated Ascorbic Acid 15% Solution isn't powerful enough to improve aging skin and reduce wrinkles (pure vitamin C doesn't boast high effectiveness). Still, it's a budget product that suits every pocket, and a great choice for young people with fine lines which aren't deep yet.
That was the last product in my round-up of the best vitamin C serums. Please let me know if any of them caught your eye. Have you used any of them? Share your results! <3