We love peelings. No surprise here – they are perfect for exfoliation of dead skin cells and smoother of chosen body parts, they hold additional conditioning properties and smell insanely good! Let's see, do you perform peeling correctly?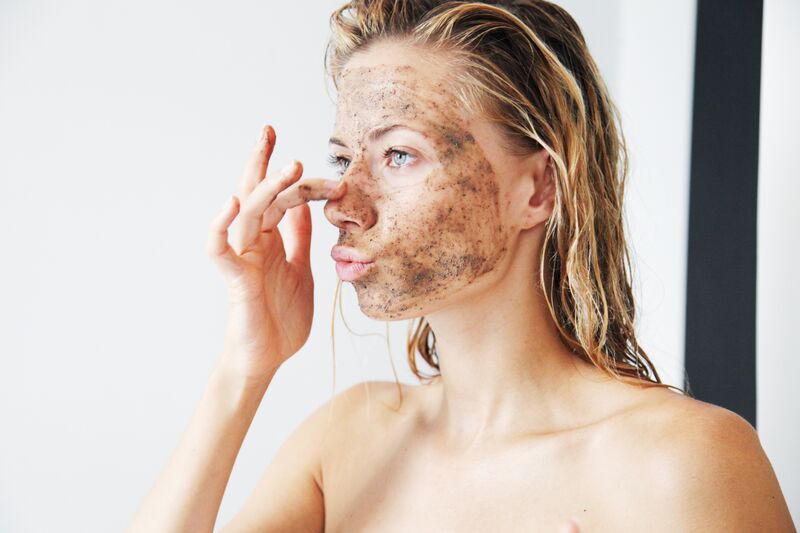 Regular skin cleanse and exfoliation of dead skin cells is extremely important. For this reason, peelings are one of the most frequently executed at home treatments. They can perfectly prepare skin for active substances from following it cosmetics, like balms, which after peeling penetrate deeper skin layers. However, you should know how to perform body peeling, so that it would be the most effective and you wouldn't end up with some unwanted side effects.
First advise
Perform peeling regularly
One time peeling has no significant effect. It can slightly improve skin condition, make it smoother and more moisturised, but it will be only brief effect. So that skin would be permanently soft and delicate in touch, you have to execute peeling on regular basis. It is best to do it, e.g. once a week, on a designated day.
Second advise
Remember about peeling of an entire body
Peeling needs to involve an entire body, even hard to reach places like back. You should equip yourself with long brush or sponge with a grip, which will make peeling easier. Epidermis requires exfoliation and regeneration on the entire surface of the body, but it should be more intense on rough body parts like knees, or elbows.
Third advise
Choose your peeling wisely
Always before attempting the peeling, you should think if that is the right thing for you. Peeling is not recommended for, e.g. people with acne skin, because the particles can only spread the bacteria all over the face. The ingredients of peeling should be chosen accordingly to skin type, because only then the treatment will be effective and will fulfil your skin needs. For sensitive skin dedicated are enzymatic peelings and for combination skin are recommended chemical peels.
Fourth advise
Perform peeling at the right time
Not every time is a good time for a peeling. This treatment can irritate skin. It is strongly advised against use of them before an important events if you care about good appearance. What is more, peeling shouldn't be executed prior to hair removal, sunbathe or use of self-tanner.