EOS was created in year 2006 in the New York City. It quickly gained the publicity and fame, among many, thanks to beautiful and natural lip balms in original, pleasing to eye and colourful jars. There is probably no woman who wouldn't try at least one out of the entire gamut of beautifully smelling balms. They are safe, natural and weren't tested on animals. Their purchase is additionally more appealing, because of the fact that they are loved by actresses and singers. It maybe vain and not very praiseworthy to buy something just because J. Lo. has it in her handbag, but it makes us feel so much better!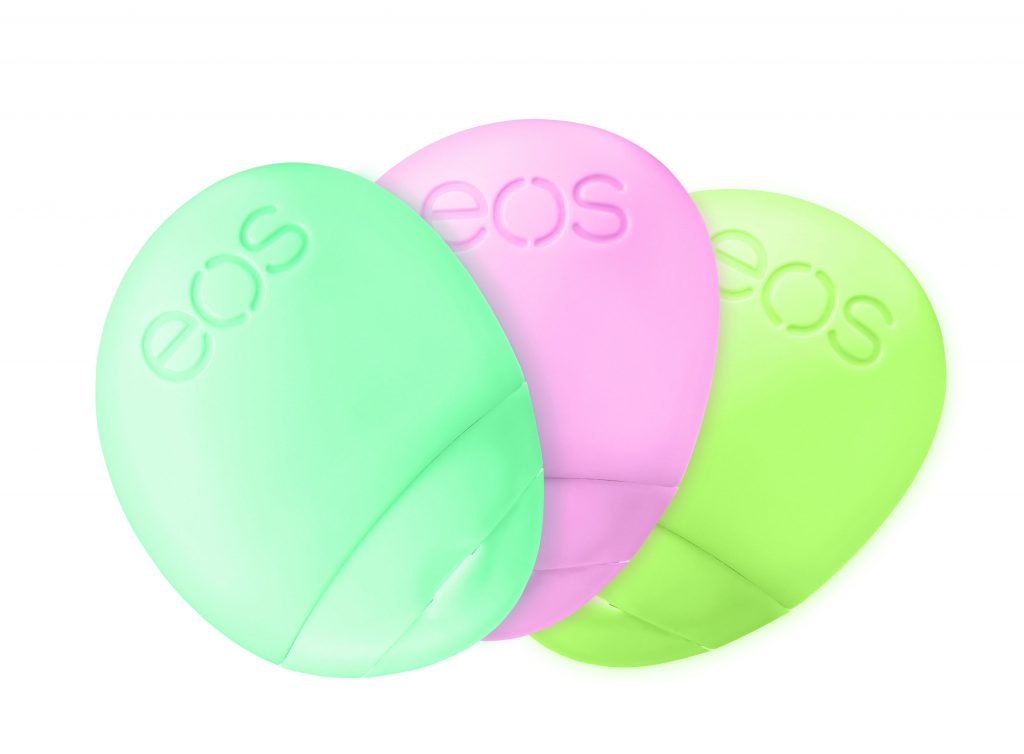 It is commonly known that Demi Lovato loves EOS lip balm with taste of fruits of the forest, Hilary Duff likes vanilla and menthol and aforementioned Jennifer Lopez often uses a coconut lip balm.
Lately, EOS introduced hand cream line. They are as unusual as the lip balms, mainly because of their original and exceptional packagings. Its plastic bottle resembles flat rock. We have an impression that we hold in hand, nice in touch soap with an unusual shape. Hand balm is available in three fragrance versions: cherry blossom, cucumber, fresh flowers. All packagings have delicate, pastel tones and creams smell great and effectively moisturise and regenerate even dry hands. Truly relevant matter for most women is fact that EOS is almost in 100% made of natural ingredients. They are rich in shea butter, aloe extract, oats and antioxidants, which take care of young appearance of skin.
Hand balms EOS prepossesses not only with natural, safe ingredients and its effectiveness. It is because of stunning scent and designer packaging, which looks great in a handbag, but also on the night stand or dressing table.
Creams do not contain parabens and are hypoallergenic. They were dermatologists tested, but haven't been tested on animals.
This is an absolute must have of the Autumn!